How to collect COVID-19 vaccine certificate
08 September 2021, 04:03 pm
---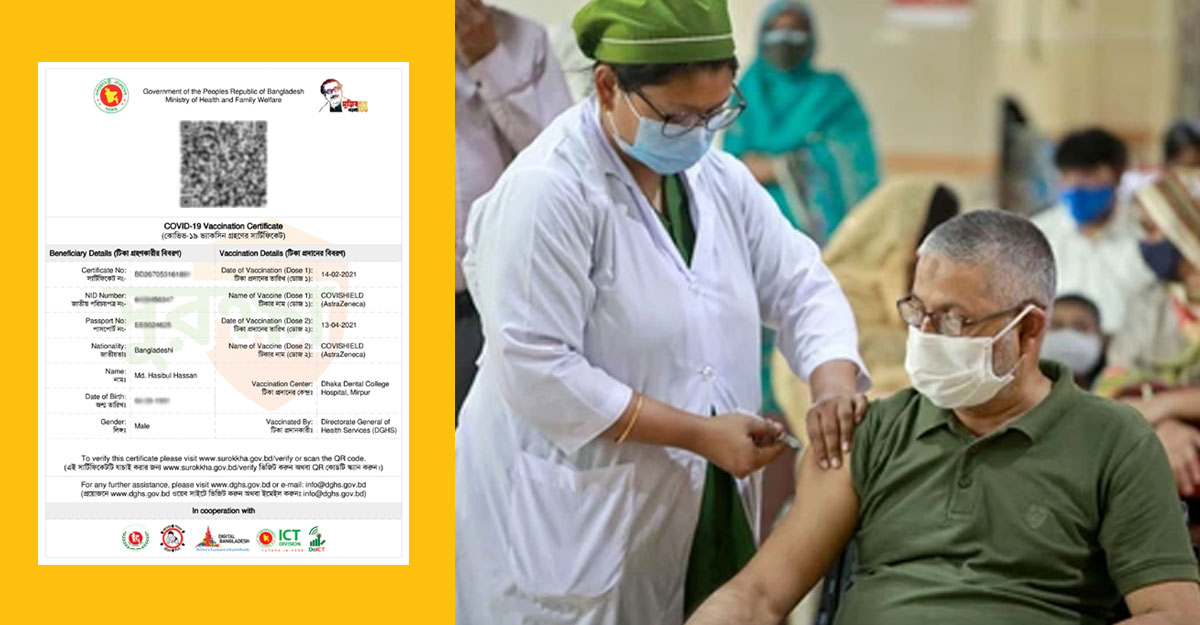 After receiving both of the doses of the COVID-19 vaccine, the vaccine certificate is being available to collect from 'surokkha' website. To keep pace with the post-Covid world, this vaccine certificate is a must for all. Let's know how to collect your vaccine certificate:
First Step
First of all, you need to browse the website www.surokkha.gov.bd. Then click on the 'vaccine certificate' tab from the menu. Click on the 'verify' tab at the bottom by inserting your national identity card number, date of birth and the designated letters written above the box.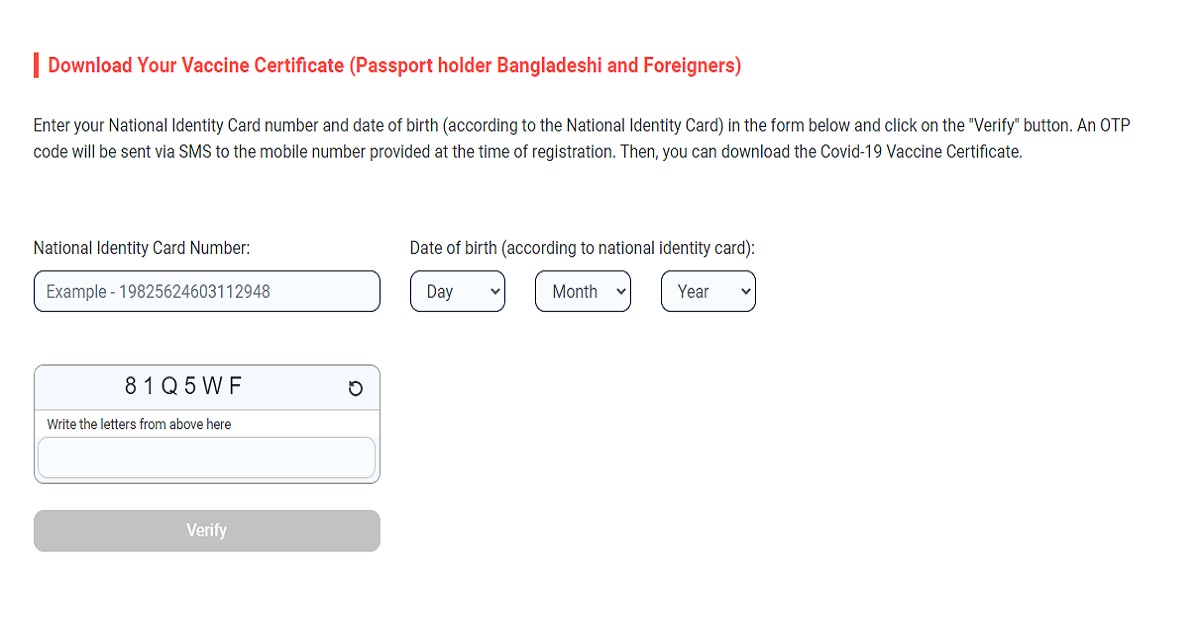 Second Step
At this stage, an OTP (one time password) code will be sent to your registered number via SMS. Submit the OTP code in the box provided and enter your passport number (if any) in the respective box and click on the 'submit' tab.
Third Step
After following all the instructions properly, click on the 'download vaccine certificate' tab and download a PDF copy of the vaccine certificate.
Things you need to keep in mind:
1. Be very alert when including passport numbers. Because once you submitted a wrong passport number, there is no option to change it.
2. Sometimes many information seems wrong in the vaccine certificate. If anything like this happened with you, then contact the center from where you received the vaccine.
3. Check the registration status from the 'surokkha' website if you have not received the SMS even after registering for the vaccination.
ARR