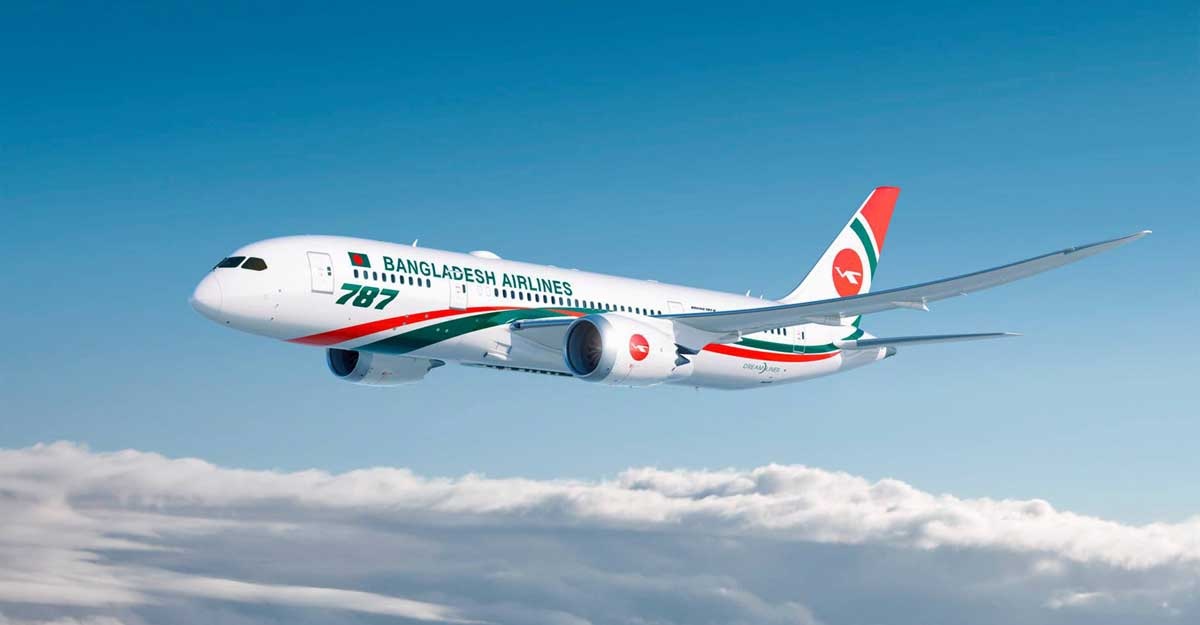 The Civil Aviation Authority of Bangladesh (CAAB) has decided to impose a ban on all commercial international and domestic flight operations for one week from April 14 to curb the new spike of COVID-19.
CAAB Chairman Air Vice Marshal M Mafidur Rahman said, "The ban will be imposed for one week from April 14."
The CAAB will issue a circular in this regard.
"We need to issue the circular to inform all the airlines about our decision beforehand," Rahman said.
He said the ban will force to cancel more than 500 flights as currently 70 to 75 flights have been operated to and from Dhaka per day.
Meanwhile, no restriction will be imposed on the movement of chartered flights, cargo flights, air ambulances, and special flights.
Earlier, CAAB suspended passenger flight operations on all domestic routes following a weeklong countrywide restriction from April 5.
Besides, from April 3, Bangladesh imposed a ban on flight operations from all European countries except the United Kingdom, as well as Argentina, Bahrain, Brazil, Chile, Jordan, Kuwait, Lebanon, Peru, Qatar, South Africa, Turkey, and Uruguay.
Last year, Bangladesh suspended all commercial flights for more than three months to check the outbreak of the pandemic.
ARR