East Turkistan Independence Day
Protests in Bangladesh over Chinese atrocities on Uyghur Muslims
13 November 2021, 04:34 pm
---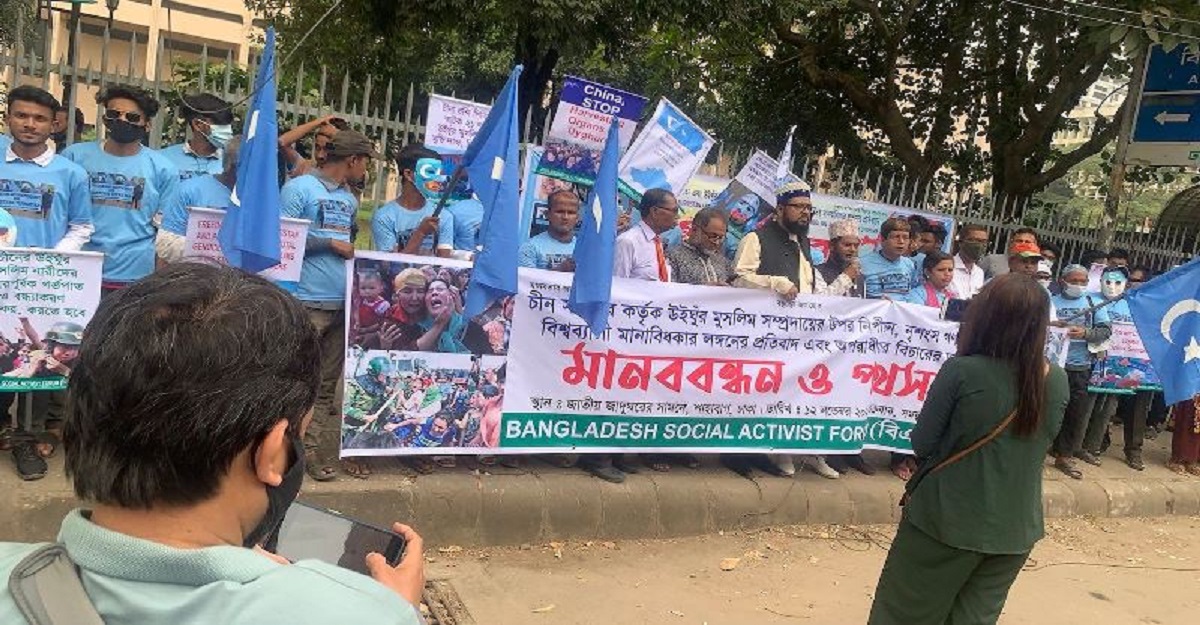 Bangladesh on Friday observed 'East Turkistan Independence Day' with a series of events across the country where activists highlighted Chinese atrocities on minorities, mainly Uyghur Muslims in Xinjiang province.
It is an important day marking the 77th and 88th anniversary of two ephemeral states that existed from 1933-34 to 1944-49, which symbolized the spirit of the Uyghur people and their desire for freedom and democracy.
Since the Chinese forced occupation of East Turkestan (now Xinjiang Province) in 1949, the human rights situation has worsened considerably, culminating in genocide, which continues today.
Human Rights groups, NGOs, and different agencies organized numerous packages across the country on November 12, accusing China of persecution of Uyghurs.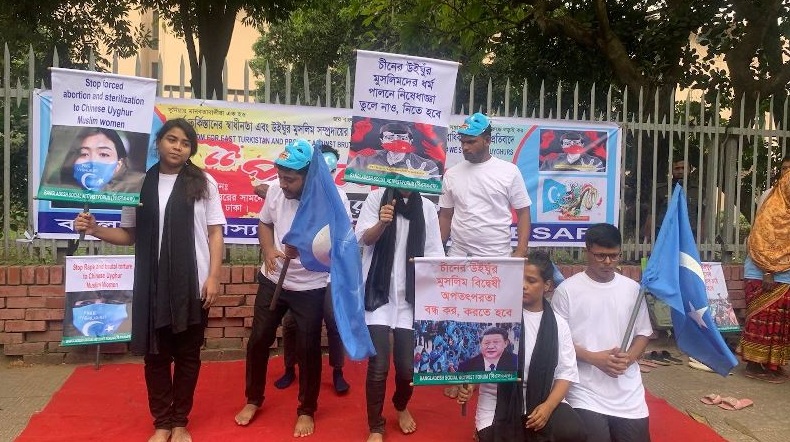 Ulemas and Imams attended a meeting at National Press Club to mark the day under the banner of the Bangladesh Social Activist Forum.
Besides, students arranged a street play by using the unique Uyghur face masks and flags at Shahbag near the Dhaka University premises. They organized a human chain holding banners, posters, in front of the National Museum.
A photo exhibition portraying Chinese atrocities over the Uyghur genocide has been organized by the Muktijoddha Mancha at Shahbag.
Meanwhile, Swadhinata Sangram Parishad distributed handbills in various mosques in Dhaka after the Jummah prayer.
Alongside the capital, other divisions including Rajshahi, Sylhet and Chattogram, were filled with posters and leaflets highlighting the persecution of minorities.
Separately, a human chain and a bike rally were held in Khulna near the Chinese village to mark the occasion.
ARR